Visiting kunanyi/Mount Wellington is a delight for locals and tourists alike. The mountain offers spectacular views of Southern Tasmania, excellent walking tracks and some mountain biking trails, secret huts, caves and a diverse cultural history.
WE ARE NOT YET OPERATIONAL. CABLE CAR TICKETS ARE NOT FOR SALE.
If you don't have your own vehicle, we suggest you check out the following friendly tour operators:
SELF DRIVE: Before you Visit
Although it is close to the sea, the summit of this alpine peak is 1270m above sea level. Pinnacle Road, the road to the summit of kunanyi / Mount Wellington, may be temporarily closed after a heavy snowfall or icy conditions. Please check the map below for directions, the current road status, weather conditions and summit webcam below to help plan your visit.
Please note: Road Status updates are managed by the City of Hobart and not MWCC.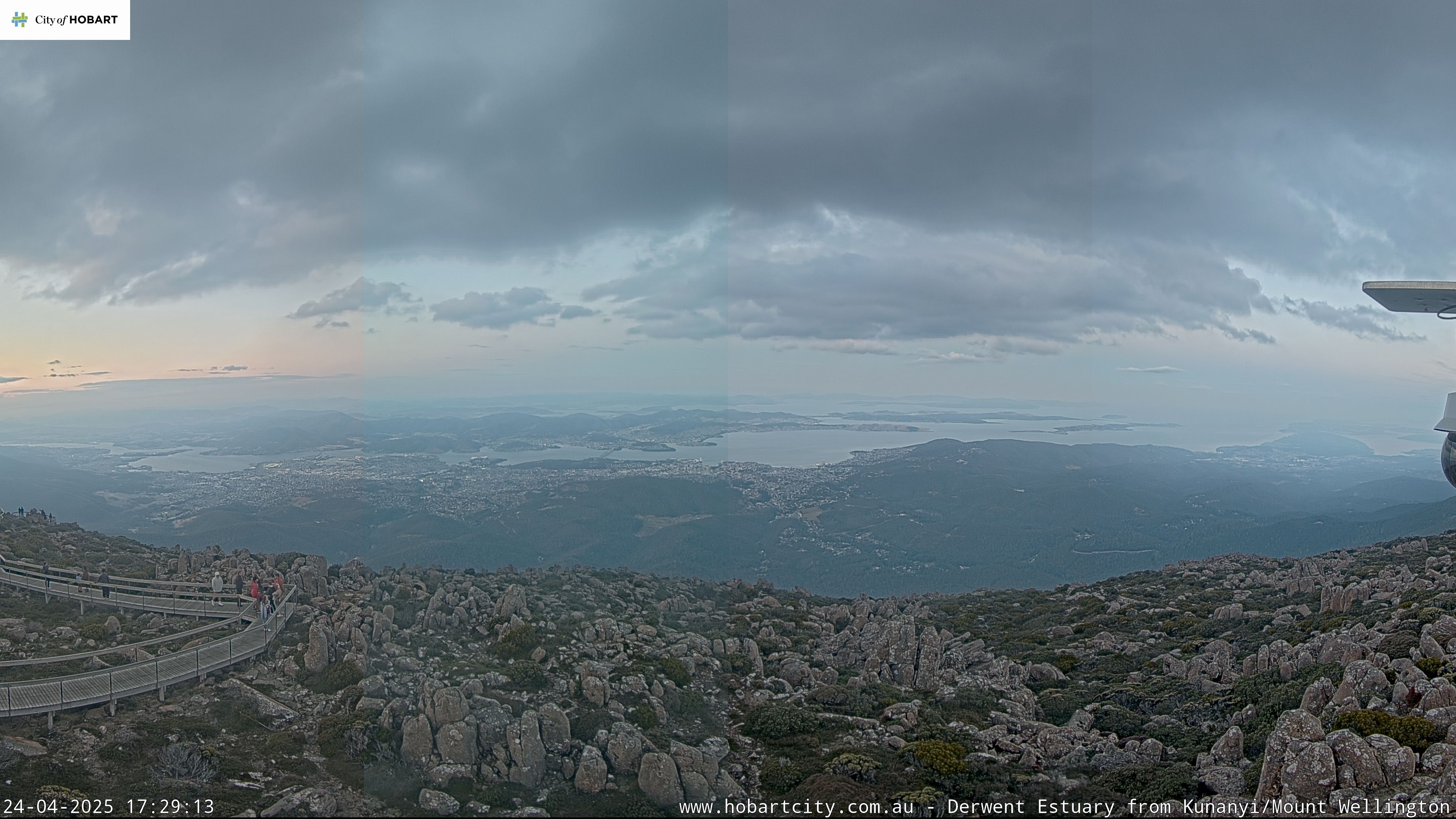 RECOMMENDED ADVICE:
Pack warm clothing - conditions can be wet, windy and cold.

Leave double the normal distance between your vehicle and the car in front.

Remember that braking takes much longer in icy conditions.

Be patient on the road as traffic may be slow.

Please follow the directions of council staff and Tasmania Police.

Do not attempt to drive your car past a closed barrier.
For more information on making your visit to Mt Wellington enjoyable and safe:
The Mount Wellington Cableway Company wish you a safe and memorable visit to the mountain and hope to be serving you soon.